Posted by Leading Edge Business Referrals on 31 March 2022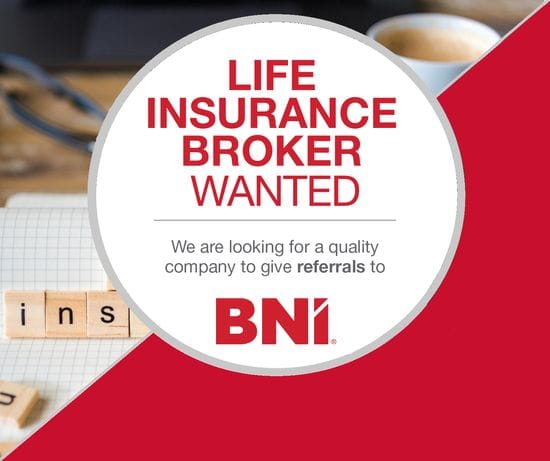 We're looking for a well-connected Life Insurance Agent or Broker to give referrals to in the West GTA (Mississauga, Brampton, Etobicoke, Oakville).
We are a group of committed business people dedicated to helping one another grow our businesses through referrals.
We are actively searching now and will be holding 2 focused visitor days on April 7th and April 14th only, so if you're interested or if you know someone who would be, please sign up here.