Lawyer - Commercial Litigator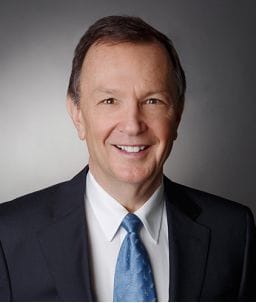 John P. Mullen
295 Matheson Blvd. East
Mississauga, Ontario
L4Z 1X8
T: (905) 501-8778
F: (905) 501-8772

www.jmullenlaw.com

John P. Mullen is a respected, winning commercial litigator with many years of trial and tribunal experience, and places special emphasis on:
Construction Litigation
Commercial Litigation
Employment and workplace Litigation
Estate dispute resolution
He is an able and experienced trial lawyer with extensive knowledge and experience in business related litigation work, spanning all fields. He is an astute strategist and is known for finding creative, cost-efficient and effective solutions for clients with difficult legal issues. There is not much that this commercial lawyer hasn't encountered and overcome in his career dealing with large, sophisticated Canadian and multi-national corporations, individual investors, partnerships, family controlled private companies and not for profit organizations.
John's knowledge and experience in construction and real estate enables him to provide owners, developers, general contractors, subcontractors, material suppliers, sureties, mortgagees and trustees in bankruptcy in the construction industry with practical advice and ongoing legal support.
John represents business clients in matters ranging from individual business disputes to workplace issues encountered by management, to complex contested matters, either in negotiated settlement or court action. He has also been involved in motions for interlocutory injunctions and related matters. John provides legal advice for debtors, secured and unsecured creditors, trustees and receivers in matters of bankruptcy and insolvency. Through the years he has appeared at all levels of court in Ontario. John has acted on behalf of sole proprietors, professionals, large and small private companies, financial institutions, and not for profit organizations.
In dealing with estate litigation John represents individuals and families in matters of contested Wills, interpretation and enforceability of Wills and Trusts, mental incapacity, duress and undue influence, duties of Executors and Trustees and rights of beneficiaries.
An important aspect of John's practice is his ability to support other lawyers that, from time to time, may be seeking to make a specialized referral for a client due to a conflict or for a matter outside of their area of practice. John is sensitive to the issues pertaining to the management of another lawyer's client, respecting existing client relationships.
John has instructed at Sheridan College (Business Law and Management), at Wilfred Laurier University (Business Law) and has also taught Bar admission courses and continuing education courses for the Law Society of Upper Canada.
Admissions and Affiliations
Called to the Ontario Bar in 1978
Law Society of Upper Canada
Peel Law Association
Advocates Society
Medico-Legal Society of Toronto
Rotary Club of Brampton Past President
Education
B.A. York University
LL.B. Osgood Law School
John P. Mullen Contact Form