$40,000 in closed business - in 1 month!
Posted by BNI Leading Edge on 12 November 2019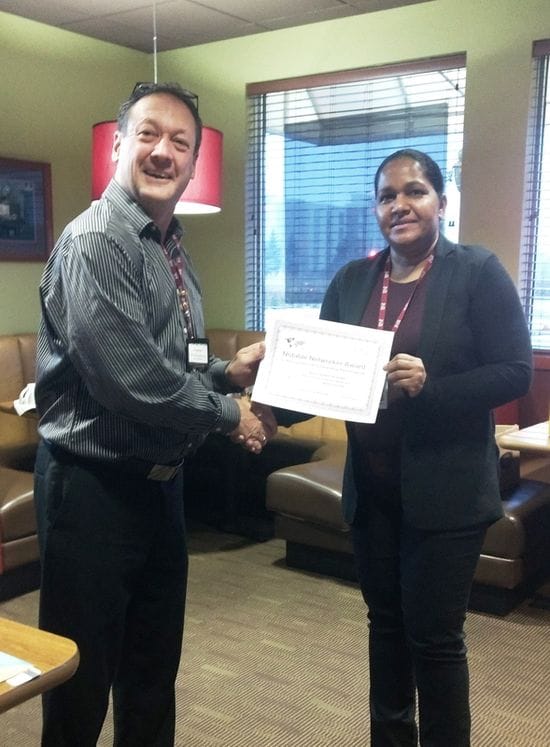 Patricia is the $40,000 dollar lady - and the Notable Networker for the month of October. Not only has she provided high quality referrals to her referral partners, but some of those referrals actually closed and generated $40,000 in business for those partners. This is by far the single largest contribution to closed business in the chapter in 2019! She is seen here receiving the award from current chapter President Dr. Serge Lanoue.
Patricia provides high quality Young Living Essential Oils to help keep her clients healthy and stress-free. She is based in Brampton but works with clients in Mississauga, Brampton, Woddbridge, Etobicoke and many other cities as well.
Spend some time with Patricia as soon as you can to find out how she can help your business.
Author:
BNI Leading Edge
About: BNI Leading Edge is Mississauga's preeminent business networking and business referrals group. Come and join us for breakfast, and grow your business!
Connect via:
Post comment