24th Year Renewal!
Posted by BNI Leading Edge on 31 July 2019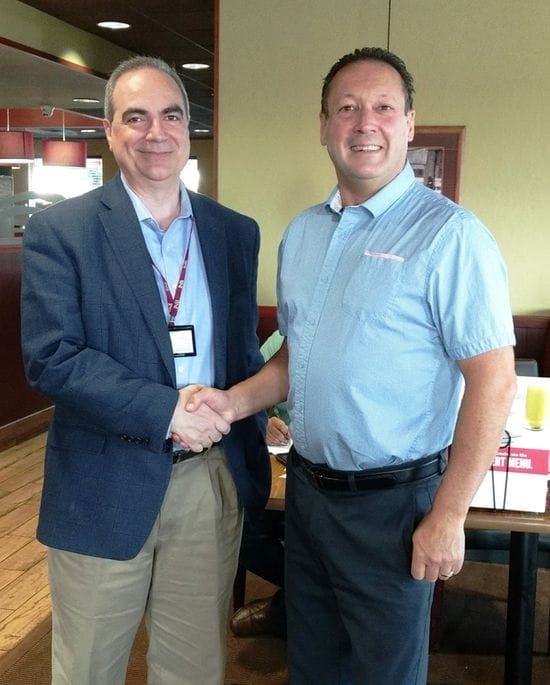 Saverio DiMondo (left) has just announced he is renewing his membership for the 24th year! He is thanked and congratulated by BNI Leading Edge chapter President Dr. Serge Lanoue, chiropractor.
Saverio is actually one of the founding members of BNI Leading Edge all those years ago, and he said there were only 6 members when the chapter started since the BNI concept was so new.
He has stayed on all those years and is renewing again because a good chunk of his business is directly attributable to referrals he received from fellow BNI members. As a Senior Financial Advisor with Manulife Securities in Mississauga, Saverio meets with a lot of people on a daily basis, and BNI has allowed him to grow his personal network of contacts as well as forge both long term business and personal relationships. Business referrals and friendships, does it get any better than that?
If you want to know how to grow your business through referrals, talk to Saverio!
Author:
BNI Leading Edge
About: BNI Leading Edge is Mississauga's preeminent business networking and business referrals group. Come and join us for breakfast, and grow your business!
Connect via:
Post comment