Are you Selling to Your Network? Well, Don't!
Posted by BNI Leading Edge on 31 January 2017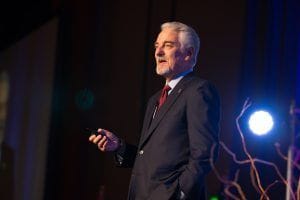 Dr. Ivan Misner, founder of BNI, says: "I've noticed that people in business networking groups have a tendency to "sell" to others in the group."
We've all been to those networking meetings where everyone is out to sell but nobody is listening or looking to truly understand each others' business and exchange meaningful information.
In his blog, Are you Selling to Your Network? Well, Don't!, Dr. Misner highlights the 3+1 process of networking to educate your network on the types of referrals you are looking for.
Intrigued? Read the blog at https://www.bni.com/the-latest/blog-news/are-you-selling-to-your-network-well-dont
Author:
BNI Leading Edge
About: BNI Leading Edge is Mississauga's preeminent business networking and business referrals group. Come and join us for breakfast, and grow your business!
Connect via:
Post comment