BNI Game Winners: Team Blue
Posted by Leading Edge Business Referrals on 16 September 2019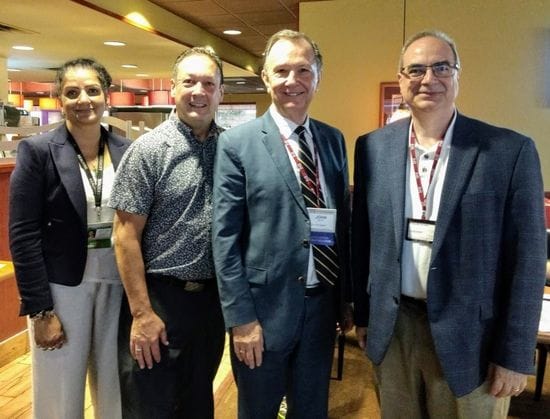 Every summer, BNI Leading Edge holds the BNI Game, a friendly competition within the chapter where teams try to outdo each other in getting referrals and visitors, counting one-to-one meetings between members and thank each other for closed business. But watch out for absences or that will negatively impact your score!
This year the big winner is Team Blue - the team were assigned colour names - with Balbir Pabila, Serge Lanoue, John Mullen and Saverio Di Mondo shown in the photo from left to right. This team exchanged referrals in Mississauga and Brampton mostly, but also referrals in parts of Toronto as well.
Join us in congratulating them!
Author:
Leading Edge Business Referrals
About: We are a group of committed business people dedicated to helping one another grow our businesses through referrals since 1995. We are looking for like-minded business people to join us and exchange referrals with. Come and see if Leading Edge Business Referrals can help you grow YOUR business.
Connect via:
Post comment