BNI Visitor Day: A Golden Opportunity to Expand Your Business Network
Posted by Leading Edge Business Referrals on 12 October 2023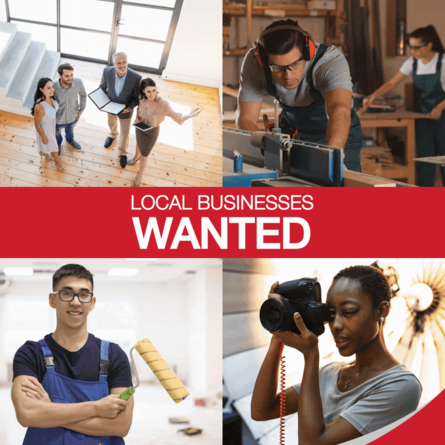 Thursday November 2nd at 7 AM
Denny's Restaurant
40 Courtneypark Dr. E, Mississauga
In the ever-evolving world of business, networking has become more vital than ever before. With countless professionals seeking genuine opportunities to connect and collaborate, BNI has emerged as the hub to do just that. If you're unfamiliar with BNI or have just caught wind of its growing prominence, the BNI Visitor Day offers a perfect introduction.
Why Attend?
Here's why attending this event could be a game-changer for you and your business.
1. Grow Your Business with BNI
For the uninitiated, BNI is the world's largest business networking and referral organization. Its core philosophy revolves around its motto "Givers Gain." Essentially, by offering business to others, you'll inherently receive business in return. The BNI Visitor Day is tailored to provide a firsthand experience of how BNI chapters function, allowing guests to witness the structured yet warm meeting environment.
2. A Networking Bonanza
Visitor Day is not just any ordinary gathering of professionals. It's a dynamic event teeming with entrepreneurs, business owners, and professionals across various industries. If you've ever felt limited by your current professional circle, this is the place to broaden your horizons. Imagine having breakfast with potential collaborators, suppliers, clients, or even mentors. It's not just about exchanging business cards; it's about fostering meaningful connections.
3. Elevate Your Referral Game
In BNI, referrals are the name of the game. Unlike cold calling or unsolicited emails, referrals come from a trusted source, ensuring a higher success rate. By attending Visitor Day, you're placing yourself in a pool of potential referrals. The relationships you nurture here could translate to future business recommendations, and as a visitor, you'll get to see how this system operates in real-time.
4. Acquire Business Knowledge
Apart from networking, BNI chapters emphasize the importance of education. Each meeting includes an educational moment where members share their expertise, tips, or valuable business insights. For visitors, this means soaking up knowledge that could be applied to their respective industries or businesses.
5. Experience BNI's Supportive Community
It's one thing to hear about BNI's collaborative spirit, but experiencing it firsthand is something else entirely. Members genuinely celebrate each other's successes, offer support during challenging times, and collectively strive for growth. As a visitor, you'll sense this camaraderie and can evaluate if this supportive ecosystem aligns with your professional aspirations.
What are you waiting for?
BNI Visitor Day is more than an event; it's an opportunity. Whether you're a seasoned business veteran or a budding entrepreneur, the doors of BNI are open, welcoming you to a world of limitless possibilities. Consider it an investment—a few hours of your time could pave the way for numerous business opportunities, lasting partnerships, and a reservoir of knowledge. So, mark your calendar and take the first step towards referrals for life.
Author:
Leading Edge Business Referrals
About: We are a group of committed business people dedicated to helping one another grow our businesses through referrals since 1995. We are looking for like-minded business people to join us and exchange referrals with. Come and see if Leading Edge Business Referrals can help you grow YOUR business.
Connect via:
Post comment