Grow Your Business Through Referrals - Great Turnout!
Posted by BNI Leading Edge on 19 March 2021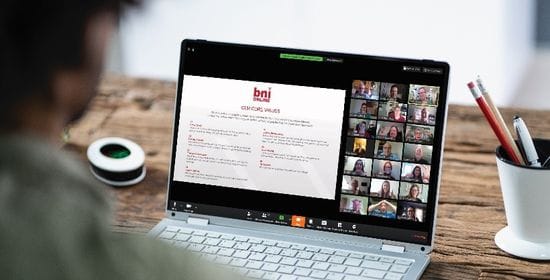 What a great turnout at the Grow Your Business Through Referrals held by BNI Leading Edge on March 18th! There were 31 dedicated professionals and business owners sharing what their businesses are and what kinds of referrals they were looking for.
The online format made it easy to access the event from Mississauga, Brampton and Oakville, and a number of visitors expressed interest in joining the chapter so they can get business referrals and be able to grow their business through word-of-mouth marketing.
There will likely be many follow-on meetings where members and their guests exchange information about their respective businesses, which will undoubtedly lead to referrals being passed.
If you're in West GTA and you're looking to grow your business, then BNI Leading Edge may be the best business investment you could make in 2021!
Author:
BNI Leading Edge
About: BNI Leading Edge is Mississauga's preeminent business networking and business referrals group. Come and join us for breakfast, and grow your business!
Connect via:
Post comment