Most Referrals Given
Posted by Leading Edge Business Referrals on 10 February 2020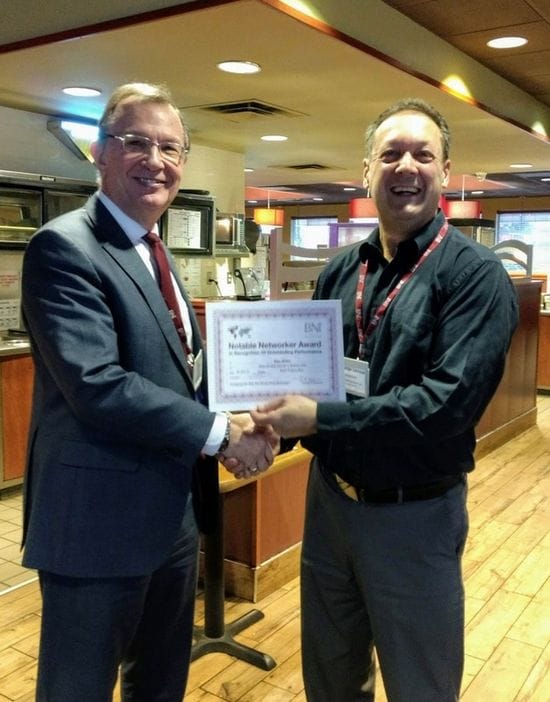 For the month of January, Civil Litigation John Mullen (left) is accepting the Notable Networker Award from President Dr. Serge Lanoue (right).
John passed 12 referrals to his referral partners in the month of January, the highest of anyone in the chapter. That's 3 referrals per week! These referrals are examples of how word-of-mouth marketing can work for your business, for potential clients in Brampton and Mississauga.
If you want to be on John's referral radar, meet with him one-on-one and find out how he does it.
Congratulations John!
Author:
Leading Edge Business Referrals
About: We are a group of committed business people dedicated to helping one another grow our businesses through referrals since 1995. We are looking for like-minded business people to join us and exchange referrals with. Come and see if Leading Edge Business Referrals can help you grow YOUR business.
Connect via:
Post comment