New Member - Satinder Dhinsa
Posted by BNI Leading Edge on 4 May 2018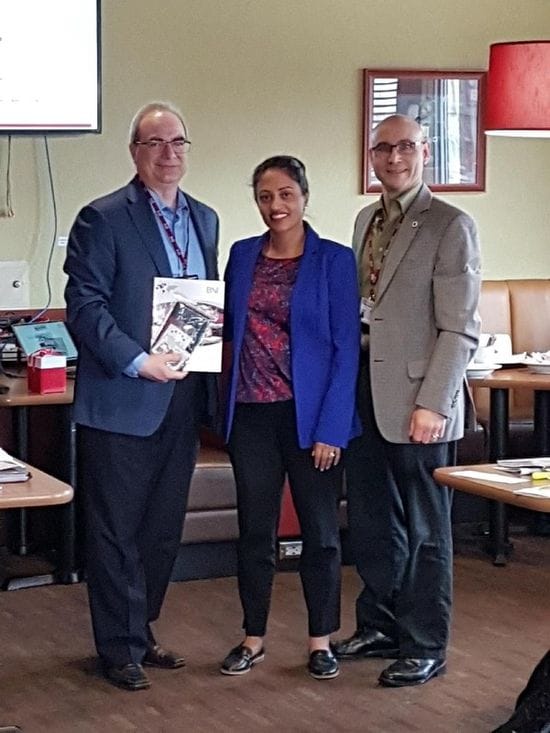 BNI Leading Edge is proud to welcome the newest member to its fold: Satinder Dhinsa of Freedom55 Financial. Satinder provides Life, Health and Disability Insurance for individual and businesses, and has been working in that capacity for over 15 years. She not only serves clients in the Mississauga and Brampton areas, but also has an office in Toronto and can cover the entire GTA. Contact her today for all your Life, Health and Disability Insurance needs.
Satinder is being welcomed by BNI Leading Edge President Saverio Di Mondo and mentor Benoit Mercier.
Author:
BNI Leading Edge
About: BNI Leading Edge is Mississauga's preeminent business networking and business referrals group. Come and join us for breakfast, and grow your business!
Connect via:
Post comment