Notable Networker: Balbir Pabila
Posted by Leading Edge Business Referrals on 16 April 2019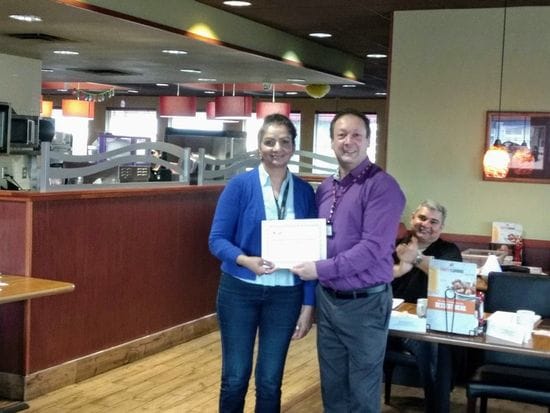 One of the first tasks of the new chapter President Dr. Serge Lanoue was to give the Notable Networker Award to Balbir Pabila, who has invited the most visitors in the past 6 months.
Balbir's unrelenting pursuit of inviting visitors to our chapter stems from her involvement in many different business networking groups where she promotes her products and services as an independent Arbonne consultant. She leverages her contacts in these groups to find business owners in Mississauga and Brampton who are interested in growing their business through referrals.
Cheering Balbir on in the background is the new Secretary-Treasurer Krishna Menon.
Contact Balbir to find out how to grow your business through referrals and how to invite visitors!
Author:
Leading Edge Business Referrals
About: We are a group of committed business people dedicated to helping one another grow our businesses through referrals since 1995. We are looking for like-minded business people to join us and exchange referrals with. Come and see if Leading Edge Business Referrals can help you grow YOUR business.
Connect via:
Post comment