Notable Networker: Nancy Gwynne-Vaughan
Posted by Leading Edge Business Referrals on 9 May 2019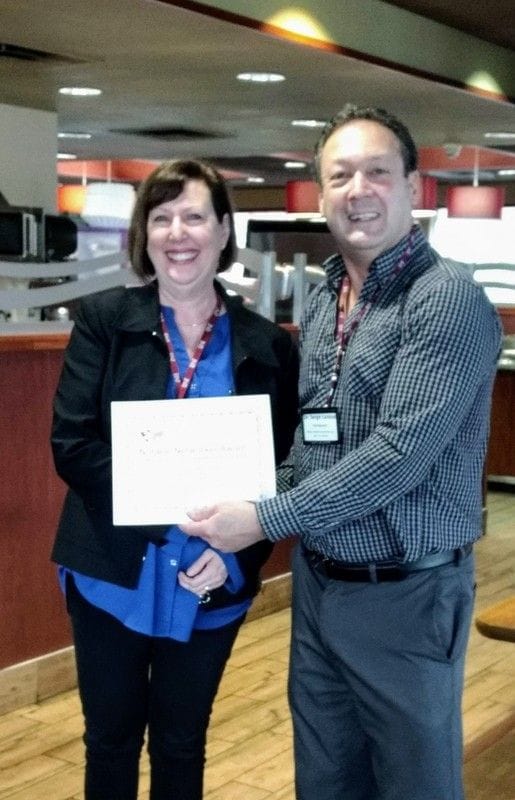 BNI Leading Edge's Notable Networker for April is Nancy Gwynne-Vaughan of Graham Consulting & Training Inc. She provided the highest number of referrals to her referral partners! Best of all, Nancy just joined the group recently, and she's definitely demonstrating that she gets the BNI concept of Givers Gain.
Nancy is a specialized bookkeeper for lawyers based in Mississauga, and helps them organize their books and filings with the Law Society. She is seen here receiving the award from current President Dr. Serge Lanoue, chiropractor.
Get to know Nancy and ask her how she gave so many referrals!
Author:
Leading Edge Business Referrals
About: We are a group of committed business people dedicated to helping one another grow our businesses through referrals since 1995. We are looking for like-minded business people to join us and exchange referrals with. Come and see if Leading Edge Business Referrals can help you grow YOUR business.
Connect via:
Post comment