Notable Networker of the Month: John Mullen
Posted by BNI Leading Edge on 14 October 2019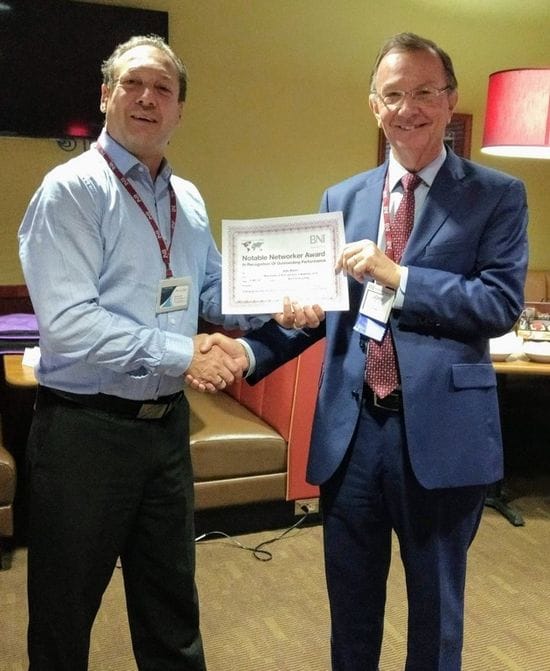 Civil Litigation John Mullen (right) is accepting the Notable Networker Award for the month of September from President Dr. Serge Lanoue (left).
John passed 8 external referrals to his referral partners in the month of September, the highest of anyone in the chapter. The referrals are examples of how word-of-mouth marketing can work for your business. The referrals were for potential clients in Brampton and Mississauga.
John's extensive dealings with his clients allow him to refer other BNI Leading Edge members, thus allowing the chapter to keep growing the overall business exchanged between members.
Congratulations John!
Author:
BNI Leading Edge
About: BNI Leading Edge is Mississauga's preeminent business networking and business referrals group. Come and join us for breakfast, and grow your business!
Connect via:
Post comment