One-to-One Contest Winner
Posted by BNI Leading Edge on 7 June 2018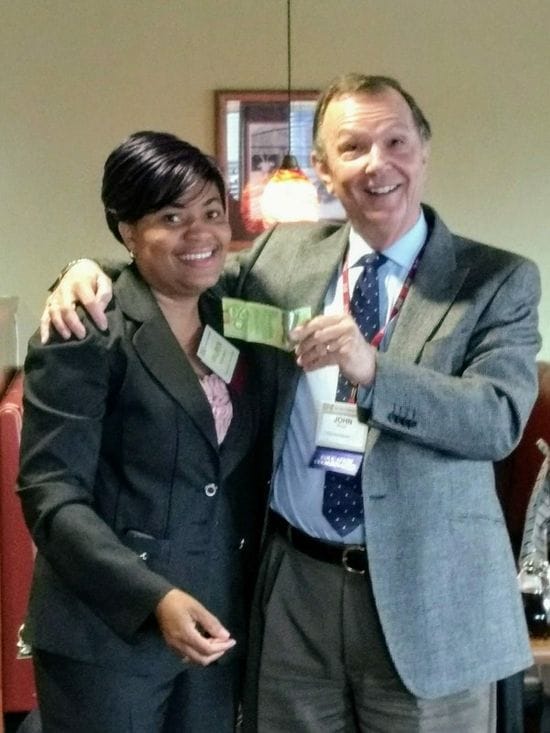 During the month of May, we held a contest to see who could have the most one-to-one meetings with the other members AND provide the most referrals to the members they had met with.
Here we have Education Coordinator John Mullen (Civil Litigator) rewarding Maureen Bennett Henry (Family Law) for winning the contest. Maureen has proven the most adept at generating business referrals for her partner during the contest period.
Author:
BNI Leading Edge
About: BNI Leading Edge is Mississauga's preeminent business networking and business referrals group. Come and join us for breakfast, and grow your business!
Connect via:
Post comment