Roaring Success for Visitor Day
Posted by BNI Leading Edge on 31 May 2018

It was a packed house with almost 40 business people getting together at BNI Leading Edge this morning for Visitor Day. Business people from all sorts of business categories and industries were networking, and not only exchanging business cards but business referrals and thank yous for closed business. Members and guests provided referrals for one another for business in Brampton, Mississauga and Oakville.
A new member was inducted today: Indranil Ghosh, a real estate agent with Royal LePage in Brampton, serving both residential and commercial clients across the GTA. Indranil - or simply Ghosh as he likes to be known - is seen here flanked by BNI Leading Edge President Saverio Di Mondo and mentor Cyril Tahtadjian.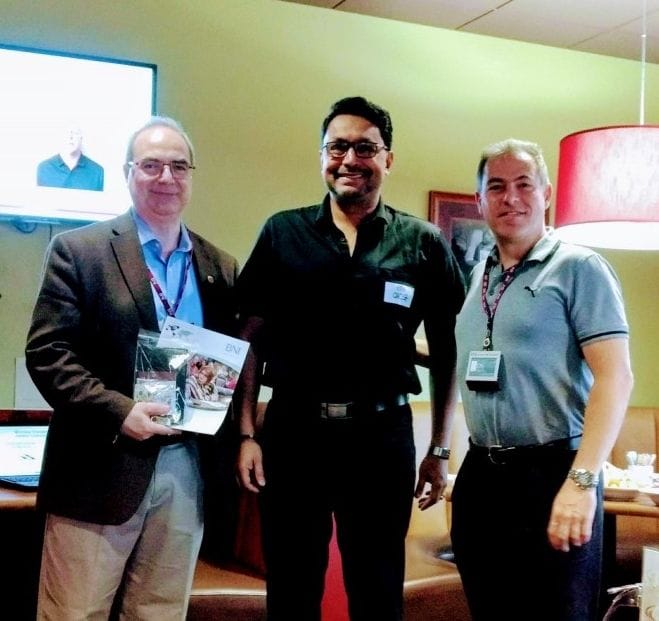 We are still looking to grow our chapter and have several categories open - check out our Wanted Categories here.
Below, a passionate John Mullen - Education Coordinator - is seen explaining the benefits of BNI to members and guests alike: networking opportunities, increasing your public speaking skills, adding so many salespeople to your workforce without having to pay them, and of course: referrals!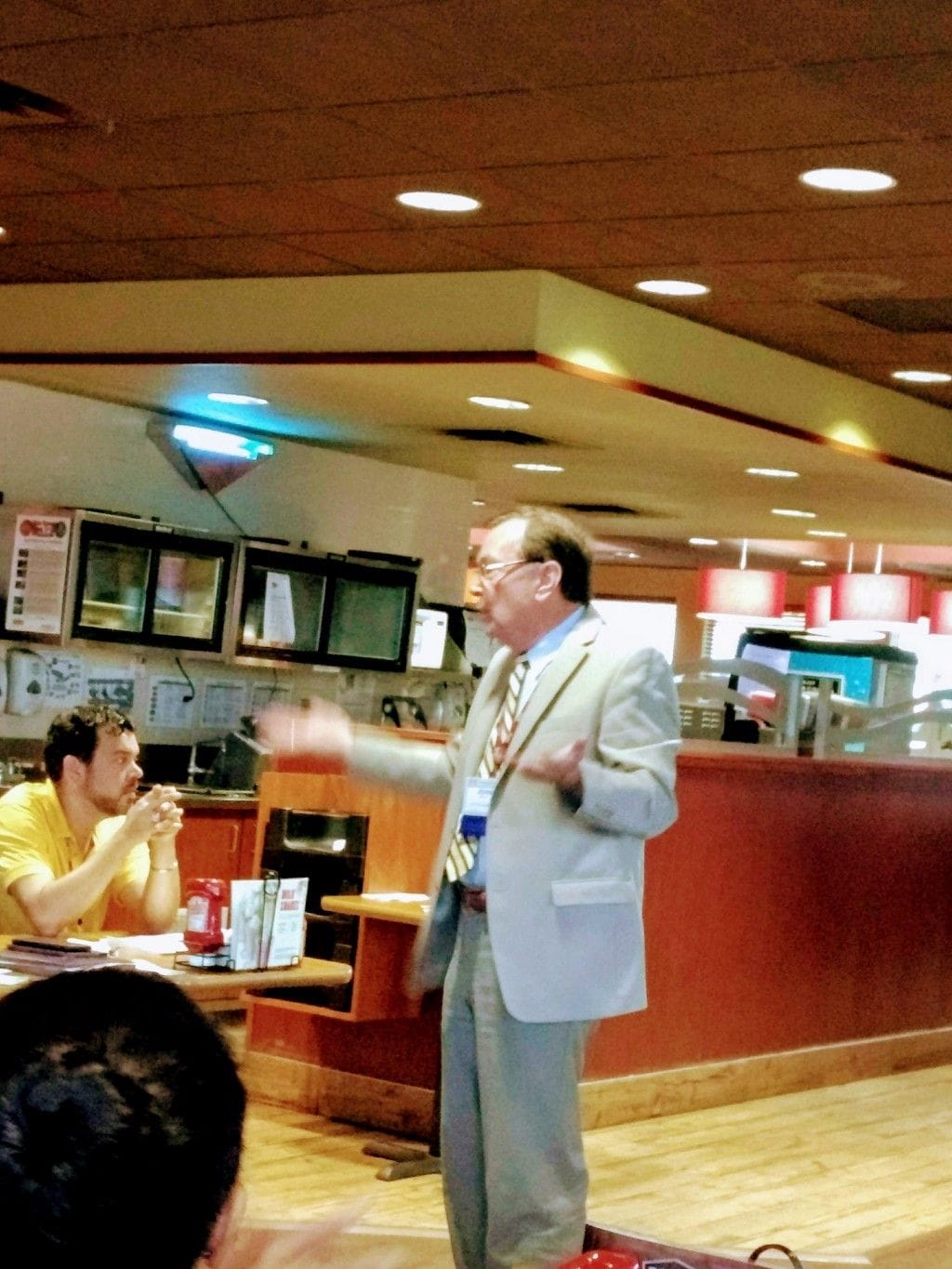 Please contact us if you'd liek to come and see BNI in action or if you'd be interested in joing our dynamic business group. Come for breakfast, stay for the referrals!
Author:
BNI Leading Edge
About: BNI Leading Edge is Mississauga's preeminent business networking and business referrals group. Come and join us for breakfast, and grow your business!
Connect via:
Post comment