SOCIAL: Glow in the Dark Mini-Golf & Laser Tag
Posted by Leading Edge Business Referrals on 9 May 2019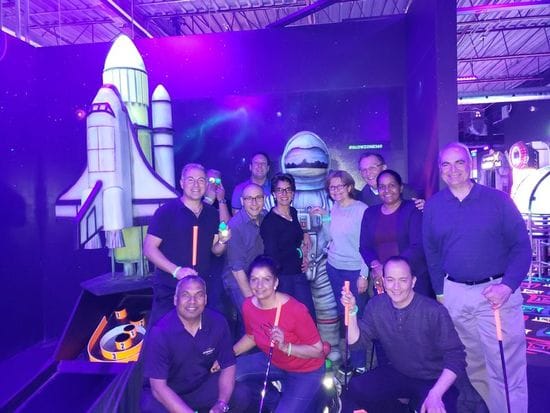 What a blast we had at our BNI Leading Edge social event at #GlowZone360, enjoying a evening with our referral partners. Mind-expanding glow in the dark mini-golf followed by an adrenaline-fulled workout with laser tag, and a few games of air hockey to close out the evening. Fantastic food brought in by Avondale Foodworks!

Here is a link to the photo album: https://www.facebook.com/174149982722373/photos/?tab=album&album_id=1509172369220121
Building business relationships between referral partners is also about having fun and getting to know one another in a different setting - see who's competitive, who's accomodating - and hear the stories from the spouses and partners as well!
Business referrals are very important for our members, and getting to know each other better is a key to building trust, which then leads to referrals and growying your business. All in a day's work - and fun - at BNI Leading Edge!
Author:
Leading Edge Business Referrals
About: We are a group of committed business people dedicated to helping one another grow our businesses through referrals since 1995. We are looking for like-minded business people to join us and exchange referrals with. Come and see if Leading Edge Business Referrals can help you grow YOUR business.
Connect via:
Post comment