Posted in WANTED
Posted by Leading Edge Business Referrals on 14 September 2023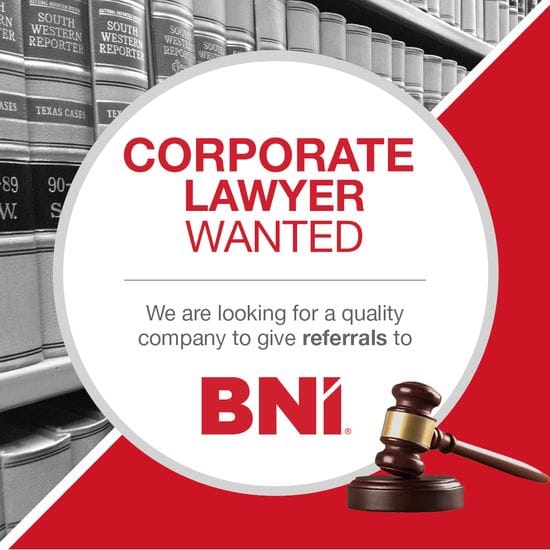 We're looking to give referrals to corporate or commercial lawyers; preferably in the West GTA (Mississauga, Brampton, Etobicoke, Oakville).
Thursday October 5
7 - 8:30 AM
Denny's Restaurant
40 Courtneypark Dr. East, Mississauga
$35
We are a group of committed business people dedicated to helping one another grow our businesses through referrals.
Please contact us if you're interested or refer someone who would be.