We are Meeting Online During COVID-19
Posted by BNI Leading Edge on 25 March 2020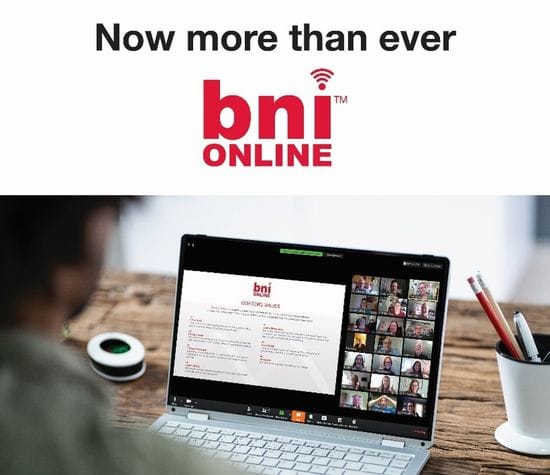 During the COVID-19 lockdown period, BNI has moved its operations online. The regular weekly meetings are now being held on Zoom, and everyone is actively participating.
Visitors are invited also and can get a taste for what BNI can offer, and how it referral system works, and why it's the best networking thing you can do to grow your business.
To find out more how you can share in the referrals exchanged between members and possibly close some business, please contact us today!
Author:
BNI Leading Edge
About: BNI Leading Edge is Mississauga's preeminent business networking and business referrals group. Come and join us for breakfast, and grow your business!
Connect via:
Post comment