When it Pays to Bring in Visitors
Posted by Leading Edge Business Referrals on 16 October 2019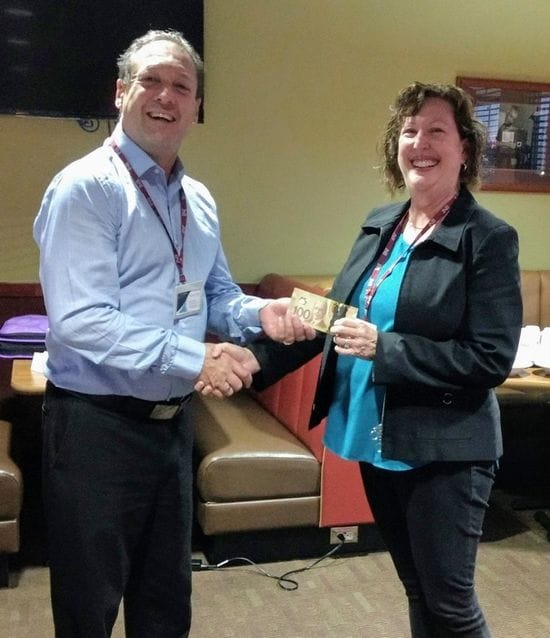 Nancy Gwynne-Vaughan (right) of Graham Consulting & Training is reaping the rewards of bringing visitors to the chapter. Presdient Dr. Serge Lanoue (right) is rewarding Nancy with a crisp $100 bill for bringing in a visitor that joined the chapter.
Nancy is herself a relatively new member and has been contributing tremendously to the chapter with her enegery and enthusiasm, but also more importantly with referrals and visitors! She has consistently displayed the GIvers' Gain eothos of BNI by providing several high quality referreals to her referral partners so far.
Nancy provides consulting services to lawyers exclusively - specifically bookkeeping services and other services to make a law office run smoother and makes it easier to deal with law Society audits.
Join us in congratulating Nancy!
Author:
Leading Edge Business Referrals
About: We are a group of committed business people dedicated to helping one another grow our businesses through referrals since 1995. We are looking for like-minded business people to join us and exchange referrals with. Come and see if Leading Edge Business Referrals can help you grow YOUR business.
Connect via:
Post comment