Will Social Media Replace Face-to-Face Networking?
Posted by Leading Edge Business Referrals on 18 September 2017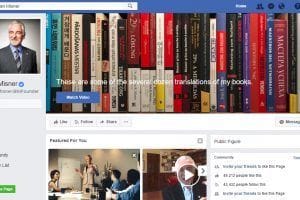 With so many Social Media platforms out there - Facebook, Twitter, LinkedIn, Intsagram, Google+, Snapchat, Pinterest, etc. - and with more being created monthly it seems, it's a real challenge for business owners to pick and choose which platform to be active on and how much to be involved and engaged.
The real question is: where do you invest your efforts and spend your time to generate opportunities for your business? Social Media or networking? Which method produces the best results for your business? Where do you generate the most leads for your business?
BNI members already know the answer to this question, but if you're not sure check out Dr. Ivan Misner's blog Will Social Media Replace Face-to-Face Networking?
Hint: it's not Social Media!
Author:
Leading Edge Business Referrals
About: We are a group of committed business people dedicated to helping one another grow our businesses through referrals since 1995. We are looking for like-minded business people to join us and exchange referrals with. Come and see if Leading Edge Business Referrals can help you grow YOUR business.
Connect via:
Post comment