Posted by Leading Edge Business Referrals on 10 February 2020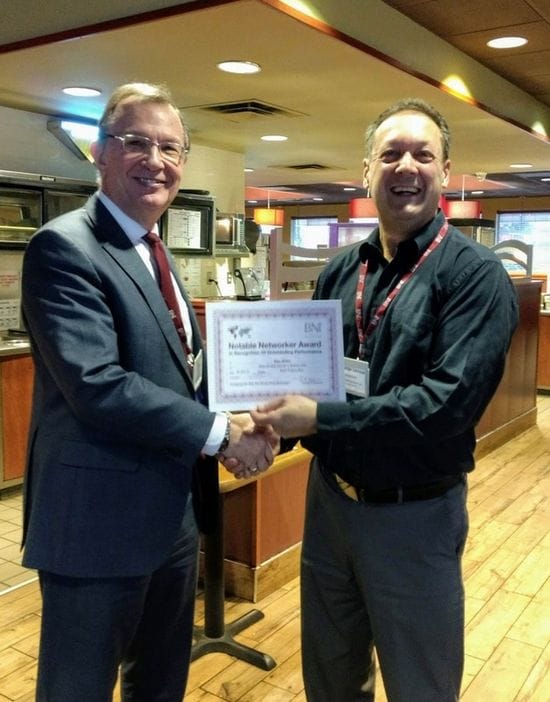 For the month of January, Civil Litigation John Mullen (left) is accepting the Notable Networker Award from President Dr. Serge Lanoue (right).
John passed 12 referrals to his referral partners in the month of January, the highest of anyone in the chapter. That's 3 referrals per week! These referrals are examples of how word-of-mouth marketing can work for your business, for potential clients in Brampton and Mississauga.
If you want to be on John's referral radar, meet with him one-on-one and find out how he does it.
Congratulations John!