Posted by Leading Edge Business Referrals on 29 October 2019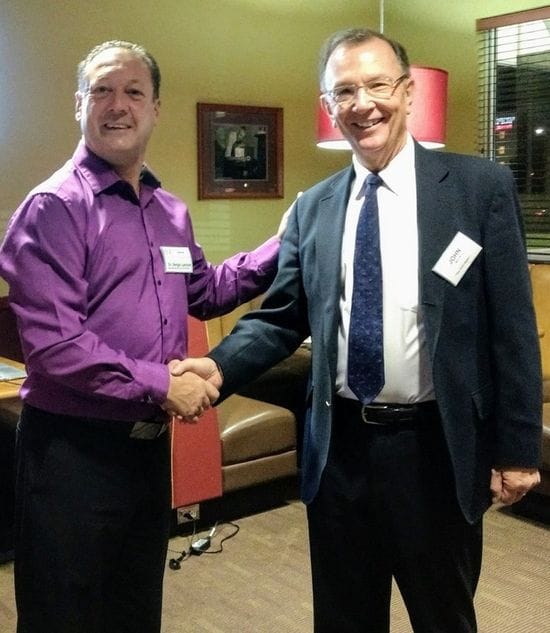 John Mullen (pictured on the right) is a civil litigation lawyer based in Mississauga, and has been a member here at the BNI Leading Edge chapter for 5 years now. John really appreciates the business referrals he gets from his fellow members as it has allowed him to grow his business substantially. John has done so well in fact, that he has decided to renew his membership ahead of the due date!
Whether your business is based in Brampton, Mississauga, Oakville, Milton or Etobicoke, if you're looking to grow your business through referrals - like John - then come and check us out to see what word-of-mouth marketing can do for your business.
In the photo, John is being thanked for his early renewal by current President Dr. Serge Lanoue.